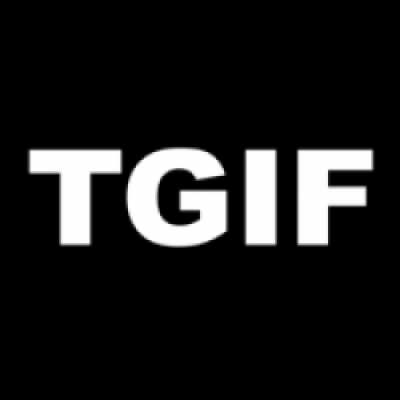 Aujourd'hui, on fête le 25ième billet de la chronique ITGIF, ou au long le IT God It's Friday! Comme vous le savez probablement déjà, je ne poste pas ce genre de billet assez régulièrement, mais au moins, je continue de faire la collection des liens qui me semblent de bonnes références ou des lectures que j'ai appréciés.
Dans les derniers liens qui m'ont particulièrement intéressés, il y a le vidéo du QuakeCon 2011 où John Carmack discute des outils d'analyse statique du code, parce qu'au travail nous avons le désire et nous y perfectionner. Sur une note plus ludique, il y a l'article Coder or Clown? qui présente des stéréotypes de candidat lors d'entrevue pour un poste de développeur.
Je sais que ça fait quand même longtemps que j'en parle, mais ces jours-cis je pense activement à des moyens de restructurer mon site web afin de me permettre de faire mes billet ITGIF hebdomadairement sans noyer le reste de mon blog. Je vais éviter de faire des promesses que je ne pourrai pas tenir, mais disons seulement que je souhaiterais avoir une solution d'ici la nouvelle année…
Semaine du 15 au 19 août 2011
Rethinking Manager's Relationship With Agile Teams
The End of Agile
JMX and Spring – Part 2
-Xmx is hurting the usability of Java
How Scala changed the way I think about my Java Code
Addressing Misconceptions about Google Web Toolkit
Why QA Must Have Its Own Databases
Making your Website fit on any Screen
Pretotyping: A Different Type of Testing
JMX and Spring – Part 3
Interview Experience With Google
Protection and Methodologies of Security Vulnerabilities in Web Development
Execute Custom Query in WordPress
Don't Separate Design from Implementation
Exploiting SQL Injection Vulnerabilities
Coder or Clown?
How To Create A Java Executable Jar File
Semaine du 8 au 12 août 2011
Pair Programming in the Clink
The Team and introverts
8 Principles of Continuous Delivery
Leadership and Decision Making
Lost programming skills
I want to be a Java developer, What skills do I need!
Why every new generation of programmers are becoming dumber than the last
Adapting your leadership style to the maturity level of your self-organizing team
What's a FactoryBean?
Beyond the FactoryBean
JMX and Spring – Part 1
How APIs can support good design – a wish list to Google
10 Reasons Why Marry A Female Programmer
Six Key Lessons from a Design Legend (a before-and-after)
Protecting yourself as a designer
Programming Achievements: How to Level Up as a Developer
How to tame forms in web designer
5 Effortless Investments You Should Make NOW to Uplift Your Career
7 Employee Concerns Managers Shouldn't Ignore
QuakeCon 2011 – John Carmack Keynote (Notes on static analysis tools)
Good Unit Test CheckList
Injecting loggers using Spring
My secret Hobby: Applying for jobs
Making The Entire Organization Agile
Semaine du 1er au 5 août 2011
Agile managers do not act like cowboys
Why Release Planning?
Leadership and Decision Making
Work In Process Limits, Revisited
Jetty and Eclipse Integration
10 Mistakes That Software Team Leads Make
Why you suck at programming
Video: Introduction to Git with Scott Chacon of GitHub
Ten Stupid Contractor Tricks and How to Avoid Them
When Your Open Source Code No Longer Belongs to You
Selling Yourself: Why? and How!
Semaine du 25 au 29 juillet 2011
Honing your Skills as an Agile Coach
Jenkins Build Pipeline Example
Jerk Programmers Can't Be Managed Tactically
The Frugal Geek's Guide to Conference Crashing
Protecting The Team Cuts Both Ways
Task Switching
Nobody's Going to Help You, and That's Awesome
Having Database Tests Ready in 10 Minutes with DbUnit Express
The Cost of Testing or You don't Know what You are Missing
Jenkins Build Pipeline Example
The Principles of Good Programming
Rules in JUnit 4.9 (beta 3)
Problem Solving 101: Collaborative Problem Solving
How detailed the requirements should be?
How Not To Code, for Software Engineers
Empowering Leadership II
Girls Go Geek… Again!
Software Estimation is not a Black Art
Semaine du 18 au 22 juillet 2011
How Cadence Predicts Process
When Do You Say A Development Task Is Really Done?
Create positive pressure around releases
Programming: the benefits of taking a break
Test-Driven Development Is Not Slower
Simplicity Oriented Programming
The ScrumMaster Tales
Misconceptions About Self-Organizing Teams
Why doesn't every company buy developers the best hardware?
Defective Java: Mistakes that Matter
Improving developers enthusiasm for unit tests, using bubble charts
Are You a Whole Team?
Storytelling in IT – Conversation matters
Few Words To Headhunters
5 Ways to Make Your IT Staff Unpoachable
Continuous Delivery in Practice
The High-Level Test Whisperer
5 Tips for Building a Powerful Knowledge Base with Confluence
(Case Study) Agile project management at gamification company
Why Excel Spreadsheets Hurt Project Management
Misconceptions about Self-Organizing Teams
Java: Getting the size of an Object
Semaine du 11 au 15 juillet 2011
Four Techniques to Wrap Your Head Around Complicated Code
Discussing the Definition of Done: 8 Questions & Answers
Java Secret: Using an enum to build a State machine
Are Tools and Processes Stifling Our Creativity and Productivity?
Do you have a DevOps Culture?
Give back to the community (please?)
Exception Handling Best Practices
If you build it, they will not come
It's time to make poor coding a felony
Why I still program
4 Golden Rules Of Naming A Brand Or Business
Git with SVN, what the benefits are?
Are older people better programmers?
Bad Code: The Invisible Threat
Programming: the benefits of taking a break
Is Agile for Amateurs?
Are older people better programmers?
Semaine du 4 au 8 juillet 2011
Exceptions are Bad
Don't Plan, Speculate
Do Not Drive Beyond Your Headlights
Yes. No. Negociate.
Be or Be Not; there is no Do in Agile
12 Tips to be a better coach
You need an Agile Product Manager, not an Agile Project Manager
Kill Projects and Develop Agile Programs
How to Kill Projects and Develop Agile Programs Part 1
GWT apps featured in Google I/O videos
Testing at the speed and scale of Google
Why You Need to Worry About Changing Other People's Minds
Clean Coder
Moving from Ant to Maven: Best Practices with Maven Plugins
Def Programming – Programming Quotes
Top 5 java programmer reactions to Scala
All Right It Failed, What Next?
Why Mark Zuckerberg's First Public Response To Google+ Is The Right One
Handling a team member who "talks too much"
Not doing Code Reviews? What's your excuse?
I am not an engineer – I'm a software developer