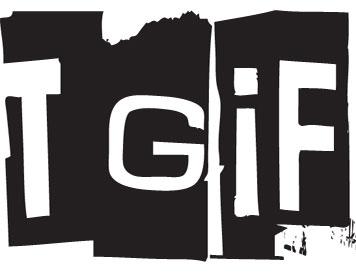 Puisque je ne risque pas de faire ce genre de billet avant encore quelques semaines et que je désire me remettre à poster plus régulièrement sur mon blog, je commence avec ce billet. Je devrais prendre une pause des liens technologiques pour le mois de juin, mais un retour en force se fera au début du mois de juillet. T'inquiètes!
Semaine du 23 au 27 mai 2011
Implementing Agile in the Shark tank
Public Impediments List !!!
Ivy: How to Retrieve Source Codes of Dependencies
How to bomb a technical talk
CDI AOP Tutorial: Java Standard Method Interception Tutorial
The Infinite Version
Git backups, and no, it's not just about pushing
AgileUnit
Moving from SVN to Git
What does the Scrum Master do all day?
11 Best Practices for Peer Code Review
Top 10 Programming Fonts
Semaine du 16 au 20 mai 2011
Simplicity and Perspective
There's I(ntelligence)Q, and Then There's I(nfluence)Q
The PATH: a model to facilitate the diagnosis of the Agile maturity level
Juergen Hoeller on Spring 3.1 and Spring 3.2
More guidance on building high-quality sites
Page Speed Online has a shiny new API
Easier URL removals for site owners
Don't fix invisible bugs
Code coverage metrics and Functional Test Coverage
Reset Mysql Root Password On Linux
Misconceptions regarding Java heap size arguments
Java Web Application Security – Part II: Spring Security Login Demo
Do Developers Really Need A Second Monitor?
The MVP Pattern
10 tips for creating high quality WordPress themes
Google App Engine: Host application in your own domain
Lame Scrum Implementations
Code Coverage as a Refactoring Tool
Call to Agile Folks: is There a Need for a Separate QA Team?
Log4j Tutorial – Writing different log levels in different log files
Surprising Truth about Kanban Improvements
Not doing Code Reviews? What's your excuse?
Semaine du 8 au 13 mai 2011
GXT 3 ContentPanel Changes
Does your Grocery Store Limit Work in Progress?
Guaranteed Success With Scrum
Scrum, enough already
10 Tricky Java Interview Questions
What DevOps Means for Enterprises
My favorite tips from Pragmatic Programmer
Why The New Guy Can't Code
GWT – Pros and Cons
10 Programmer Interview Questions I'd like to be asked
Software Skills (The Art of Software Development)
How to manage your Programmers
How to Create a Burndown Chart in Google Docs
Process kills developer passion
Which Language Should You Code In?
JavaScript from Java: Google Web Toolkit
The leaning of life – History of the Silos
Git Tutorial – How to version projects with Git
Changes in HTML 5.0
Html 5 part 1 : new elements
Improve your UI code with Strategy Pattern
Juergen Hoeller on Spring 3.1 and Spring 3.2
Deployment is the New Build (Part 1)
Database Interaction with DAO and DTO Design Pattern
It works better with your own checklist, right?
The Really Simple Way to Get Work Done
Re-Thinking User Interface Design for the TV Platform
Determining How Many Task Hours an Agile Team Can Accomplish
Semaine du 2 au 6 mai 2011
Building Trust, One Iteration At A Time
Custom Reports in the new Google Analytics
Do 404s hurt my site?
The Ambidextrous Organization
Loneliness
How Google Tests Software – Part Six
Improving Programming Productivity
Why does Void class exist in JDK
As A Software Engineer, Do You Really Like Your Job?
DevOps: Why Silos Suck And How To Break Them
25 Agilists to Follow on Twitter
We don't have time for tests
A pattern for GWT code splitting
Goodbye SVN, Hello Git
Howto: Mirror Git to Subversion
Meet for Beers, Not for Code Reviews
Gwt EventBus (HandlerManager) the easy way
Revealed: Google's Secretive Data Centers
Spice up your unit testing
How Do I Write Requirements using Stories and Acceptance Criteria? — Part One
How Google Tests Software – A Break for Q&A
Website Security for Webmasters
The Daily Scrum Stand-up is Not a Meeting
Code coverage metrics and Functional Test Coverage
JDK 7 Multi Catch Blocks for Exceptions
A New Artefact – The Long Term Product Backlog
Agile Methodologies
DevOps – You're Doing IT Wrong
How to Initiate a DevOps Project
Code Fitness – Visualize your java classes and identify complexity
Semaine du 25 au 29 avril 2011
Transforming employees into shareholders may not be a good idea
What Do You Mean, "Agile"?
Cleaning up code smells
Semaine du 18 au 22 avril 2011
Don't tell me you really want to increase your team's performance – I won't believe you
Accompagner des leaders lors de transitions Agiles (partie 1)
Early Ranking Factors Data + an April Linkscape Update
C3PO – A New Role Maybe?
100% Code Coverage!
SEO Process and Strategies ~ Mind Map
How to avoid delays in software development projects
Learning Node.js
A Google Analytics Cookie [Explained]
Using Gerrit Git Review with Jenkins CI Server
The Perfect Workflow, with Git, GitHub, and SSH
If You're an Architect…How do you estimate time?
Load testing GWT applications with Selenium 2 and Gradle
Top 10 Online HTML Editors That Are Simple And Free To Use
How to parse web pages using XPath
Best job of 2011: software engineer
WordPress Plugin for Webmaster Tools verification
Annotation-Driven Dependency Injection with Google Guice 3.0