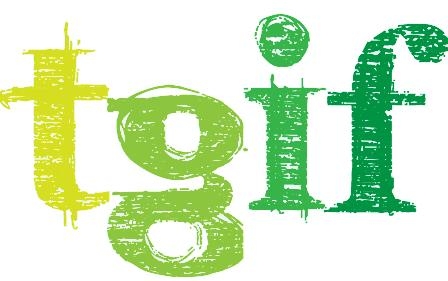 Ça fait tellement longtemps que j'ai posté ce genre de billet sur mon blog que je pense si on ouvrait toutes les pages des liens du billet et qu'on les mettait bout-à-bout, bien ça ferait une page d'au moins un kilomètre!
Semaine du 14 au 18 février 2011
10 Years of Agile
Are you Ready to Coach?
Reflections on the 10 Years Since the Agile Manifesto
How to Write a Lean and Agile Contract
Both Sides of the Story
Is Your Organization Sweet on Agile?
GWT Compiler Optimizations
Don't save your passwords as plaintext. Hash them – salt them – save them.
Email address validation: please stop
How Google Tests Software – Part Two
How Google Tests Software – Part Three
Semaine du 7 au 11 février 2011
Real Leaders Make Space For Others To Shine
Track Your Agile Projects with a Project Burndown Chart
The Carrot Principle – Using Recognition to Increase Team Performance
How to Write Without Writing
Google top power in programming?
GWT, GWT-Ext (SmartGWT), GXT (Ext GWT) Common Tasks
How to Write Clean and Testable Code
Semaine du 31 janvier au 4 février 2011
Cracking the Code for Standout Performance – Applying the approach to Agile Teams
Lived Fast, Died Young, Left a Tired Corpse
Unit Test Naming Conventions
Keeping Agile Agile
Making Multi-Team Agile Programs Successful
Creating an Application using Spring Data with Redis as Datastore — Part 1
Making Noises with Hudson/Jenkins
Scrum : Effective Sprint Zero
Don't avoid difficult tasks
Doing Big Deployments That Don't Suck
Failures Are Really Mini Successes
Getting Started with PC Kinect
Spring Data with Redis
Agile Development Chuck Norris-style
Automatically Inject Mocks into Spring Context
Code Like A Girl
Password hashing and salting
Twelve Best Practices For Spring XML Configurations
Semaine du 24 au 28 janvier 2011
Cost-Efficient Scrum: New Business Model For Those Who Don't Want Overpaying 30-70%
Deciding What Kind of Projects are Most Suited for Agile
Agile self-organized teams – is the team self-organized or not?
Programming is Easy, Software Development is Hard
Distributed Agile: Stories – Negotiable
Unit testing private methods like a Software Engineer
Here are some recommendations to any team lead or development manager to have effective agile teams
Striking a Balance: Let Scrum Die
Don't just Test, be a Tester
I hate pair programming (and your code and you)
How I Learned Git
How Google Tests Software
Download, create and maintain color themes for eclipse on eclipsecolorthemes.org
Using Ivy with pom.xml
SCRUM in Under 10 Minutes
2011 Web Hosting Predictions
We're On A Road To Nowhere…
The Psychology of the Daily Stand-up
HOWTO: Partially Clone an SVN Repo to Git, and Work With Branches
Starting Test Automation for a Legacy Project
How to create SEO friendly url
Agile Teams Move Quickly… Make Sure Your User Stories Can Too!
PageRank in 5 minutes
Aspect Oriented Programming with Spring AOP
Semaine du 17 au 21 janvier 2011
Why Johnny Can't Be Agile
Deciding What Kind of Projects Are Most Suited For Agile
Why you fail with TDD
Make a Flexible Architecture Now, Perfect it Later
My Experiences as a Female Software Engineer
Software Engineer tops the list as the hottest job of 2011
Knowledge-sharing and software development
Managing knowledge in an organisation
Challenges in Agile Adoption: Distributed Teams and Getting Left Behind
An humble infographic on methodologies
Introduction to Redis – In Memory Key Value Datastore
Creating charts in GWT was never so easy. (OFC GWT)
Top 10 Books of 2010
Real-life laboratory for human experiments – The case of an Agile organization
A Better StringBuilder
WireFrame Sketcher – Excellent Eclipse Plugin
Programmers and Micromanaging
URL vs. URI vs. URN: The Confusion Continues
Why Some Agilist Think One Size Fits All
Building Testable Applications with Google Web Toolkit
Quick-Start Guide for Google Charts API
Semaine du 10 au 14 janvier 2011
12 Keys to Success with Agile
Non-Functional Requirements: Do User Stories Really Help?
JUnit & Spring – What You Don't Know
Classic TDD or « London School »?
5 Tips to Determine The Next Product Feature
Updates to the Agile Manifesto?
Unit Test Patterns: The Domain Test Values Class
12 Key Barriers to Agile Transformation
12 Key Agile Assumptions
Maven IDE: The Year of Maven & Eclipse
99tests
The Definition of Done (DoD)
Top ten tips for distributed scrum team teleconferences
Pair Programming Matrix / Board
You're Better Than You Think
Face Detection in Java – Haar Cascade with JJIL (how-to)
Scrum developers' glossary
Using EasyMock or Mockito
Agile Thinking
Hudson Project Renames to Jenkins
Continuous Delivery
Breaking Down Walls, Building Bridges, and Takin' Out the Trash
Estimation Toolkit
Swarming: What's the Point?
Lyssa Adkins on Agile Coaching
The false dichotomy of tests
Why use Test Driven Development
The Birth of a Team
Ability or methodology?
Semaine du 3 au 7 janvier 2011
5 Killer Time Management Techniques
Benefits associated with an Agile Transition – What can Scrum do for you?
10 Effective Ways to Become a Good Programmer
Ignoring Files in Git
Making Too Much of TDD
Ex-Google Engineer Explains Why Google Failed At Social Networking
Aspect-Oriented Modeling – Google Tech talk (Video)
Using Default Values for Properties in Spring
Pair Programming Might Be Great
14 Ways To Be A Great Startup CEO
Green Beans: Getting Started with Spring MVC
Highly Skilled People Versus The Markets
Manage Yourself with Measures
You are a Leader
That Huge Estimate May Be a Vote of No Confidence
5 Free Agile & Scrum Tools for Project Planning and Prioritizing
Agile for managers – Challenges, operation, and impact on leaders
iPhone app development with Linux
Can Productivity And Creativity Coexist?