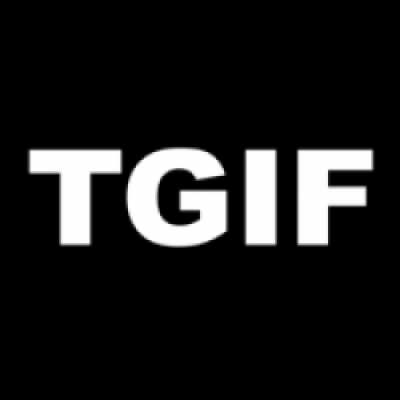 Des liens, simplement des liens, sans commentaire parce que je n'ai pas lu beaucoup d'articles dernièrement. Il devrait y avoir quelques bons liens parce que le JavaOne terminait cette semaine et les articles des différents spectateurs commencent à envahir le web. Je suppose qu'il y aura encore des articles du genre la semaine prochaine pour bien débuter la prochaine cuvée qui soulignera le 20ième billet des ITGIF.
À titre d'informations la section ITGIF ce définit comme ceci:
"IT-God" It's Friday est le résumé des liens intéressants de la semaine. Bref, un pot-pourri des articles que j'ai lu, au complet ou en partie et tous ceux que j'aimerais lire un moment donné mais que j'ai pas encore eu le temps!
Une conférence se termine, une autre est sur le point de débuter et je parle du AgileTour 2010 qui sera à Montréal en octobre. Pour plus de détails, je vous invite à lire cet article.
Semaine du 20 au 24 septembre 2010
Thin Line
Man up! (A developer's responsibility to their team)
Making code reviews not suck
Example-driven Testing With Easyb
Process, Agile, and Projecting: Your Way Isn't the Only Way
HTML5: The Facts And The Myths
Clean Code, Saves Money or Is Art?
Let's Play TDD #9: Seeking Beauty
Spring Roo
Scrum – Too Many Meetings
Top funny source code comments
What is the best comment in source code you have ever encountered?
HTML 5 Tag Reference
To be or not to be GWT?
Install GWT Designer (now a free tool from Google) into Eclipse 3.6 (Helios)
Agile Coaching : Baby Steps or Bad Precedence?
The New JavaOne; The New Java Community
JavaOne 2010: So Much That's So Interesting!
Is Agile vs. Waterfall the Wrong Fight?
Semaine du 13 au 17 septembre 2010
Jetty-maven-plugin: Running a Webapp with a DataSource and Security
Waste #5: Delays
TDD – A Bliss Named Test Driven Development
Is TDD skill actually required by employers?
10 Suggestions for the Architect of an Agile Team
Whom to hire: The best, the mediocre or the cheapest
The importance of robots.txt in Search Engine Optimization
Agile is like…
Cost of Causing Exceptions
GWT i18n Overview
Google Relaunches Instantiations Developer Tools – Now Available for Free
Google Becomes A Java Developer's Best Friend: Instantiations Developer Tools Relaunched For Free
Semaine du 6 au 10 septembre 2010
Le développement Agile selon Pyxis dans le magazine Programmez
Google Wave Lives On (in a Box)
Lean Principles #2 – Build Quality In
Do You Know Log4j SoundAppender?
Storing passwords in Java web application
Top 10 Mistakes in Unit Testing
Proper use of Strings in Java
Why describing your project is a good idea and why people won't steal it
GWT in the enterprise – does it work?
Agile Ruined My Life
Know your developer type