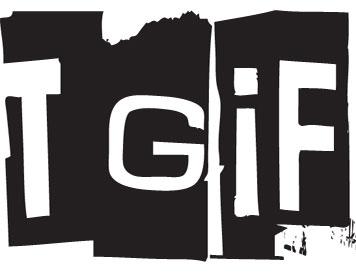 L'un des articles qui m'a spécialement accroché dans la dernière semaine c'est « Post 300 or why all developers should be blogging » parce que même si mes raisons personnelles se rapprochent de celle de l'auteur, et bien son article a pousser ma réflexion et renforcer ma motivation à poursuivre.
En traduisant, je me suis permis de faire le pont entre les 4 points principaux de l'auteur et mon interprétation. Voici ce que ça donne:
Écrire du meilleur code et faire plus de recherches à propos du code
Découvrir de nouveaux blogs et sources d'informations en plus d'interagir avec les lecteurs
Construire un bibliothèque de références vers des articles
Considérer son blog comme une partie de son portefolio/carte d'affaires
Je pense qu'en plus de ces arguments, il y a l'exercice d'écrire qui est à prendre en compte. Celui-ci force un travail de réflexion afin de bien transmettre sa pensée parce que « ce qui se conçoit bien s'énonce clairement et les mots pour le dire arrivent aisément »*!
Semaine du 30 août au 3 septembre 2010
Spring Roo and GWT – Simultaneous Releases and Workin' Together
I don't believe in self-organized teams…
Are We Done, Really Done or Really Really Done ?
Between a rock and a hard place – The managers in an agile transition
Vampires (Programmers) versus Werewolves (Sysadmins)
Effective Road Mapping: Driving Change in Your Team
Can You Be Too Old For Software Development?
Daily Dose – Google Boycotts JavaOne
A Case for Feature Branches
5 Java powered open source tools for your team
The Art of Unit Testing in Java – Early Access Book Review
Test Behavior, Not State
Your Agile isn't my Agile!
Post 300 or why all developers should be blogging
Top 10 Most Important Pages Every Blog Or Website Should Have
How to copy bean properties with a single line of code
Are You a Casualty of This Biggest Software Development Disaster?
Lean Principles #1 – Eliminate Waste
Should Agile Teams Have to Call Their Shots?
Comment vendre SCRUM aux clients?
Comment favoriser l'autonomie de la team et sa responsabilité d'un projet
Code like a girl
IDE 2.0: The Age of Intelligent IDEs
Semaine du 23 au 27 août 2010
I Don't Much Get Go
Why invent a new language? Go creator explains
Poll: Still Going to JavaOne?
How to Migrate from Ant to Maven: Project Structure
Top 8 Java People You Should Know
Best Practices for Agile Software Development Defined
Top 10 Tips For Project Management Success
Semaine du 16 au 20 août 2010
How to Import User Stories into PlanningPoker.com
We need a business blog. But how do we get people to contribute?
Upgrading to Maven 3
What Makes You Passionate About Software Development?
Managing Version Numbers in Maven With the Maven Versions Plugin
Oracle vs Google: Hoping For A Happy Ending
Writing Unit Tests Is Your Job, So Quit Making Excuses
Dear Java Developers: Told Ya So!
Oracle is Suing Google Over Java. There's Just One Tiny Problem…
Writing Tests: Don't Make "Not my Job" "Just Business"
Oracle Sues Google Over Android's Use of Java
Will the really real programmers please stand up?
Oracle sues Google over JVM technique related patent infringements – time for a Java fork?
Oracle sues Google over use of Java in Android
Why Oracle, not Sun, is suing Google
Can We Adopt Agile? Not Yes.
How to Automate Google Analytics Analysis
Agile Product Management with Scrum
How we know you're not worth our time
Ten Ways to Improve Your Software Development Process!
Semaine du 9 au 13 août 2010
Rapid Feedback and the America's Cup
Selenium 2/Web Driver – the Land Where Page Objects are King!
Securing GWT Clients With AcrIS
Death to Best Practices
Is It Easy To Be a Developer in Agile Team?
How Do Annotations Work?
Introduction to HTML5
Swing JavaBuilder 1.0 is out
Combining Hibernate Cache and Ehcache for Better Java Scalability
The Scrum Framework with GreenHopper
Introduction to GWT
Test Driven Code Review
I don't feel so good – I'm a people manager in an Agile organization
What Is The Value Of A Software Architect?
I Don't Write Unit Tests Because…. : The Excuses
Do Developers Have Enough Time to Keep Their Skills Up-To-Date?
Does your daily stand-up stand up for you?
Five tips for improving your team's productivity
My husband is a programmer; I have no idea what that means
How to Cope with Communication Problems in an Agile Project?
Generating Enterprise Class GWT Applications for Spring
Spring vs. Guice: The Clash of the IOC Containers
* Ce qui se conçoit bien s'énonce clairement …. Et les mots pour le dire arrivent aisément ! (Nicolas Boileau, 1674)