Bon, il faut vraiment que je vide le tampon de liens que j'accumule depuis le début avril avant d'en avoir vraiment trop d'un seul coup. Je sais, mes billets ITGIF vous ont manqués, mais en voici un qui saura combler votre appétit de nouvelles technologiques.
En plus, la dernière fois je vous parlais de Skipfish et du début de mon expérimentation avec cet outil, chose que je n'ai malheureusement pas pu poursuivre depuis ce temps et ce n'est pas par manque d'intérêt. J'espère pouvoir m'y remettre avant la fin de l'été mais j'ai tellement d'autres projets plus importants ou prioritaires… Bon, voici la cuvée de liens, bonne lecture!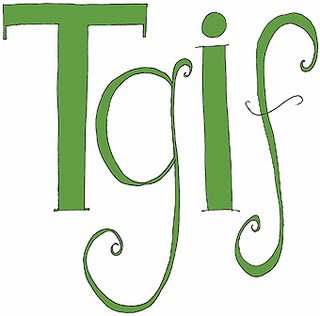 Semaine du 12 au 16 juillet 2010
Yet Another Agile Maturity Model (AMM) – The 5 Levels of Maturity
Guidelines for generating XML
Use a Single Version Number for Ant and Java (Bonus: GWT)
Why You May Need an Architect
Cross-Functional Teams Don't Come Free
How To Succeed With Scrum When Your Company Is Anti-Agile
How to Kill Your Client's Nephew
Is 'be the worst' ever limiting?
Test Driven Integration
Estimating Work Shared Between Two Backlog Items
Better Coding Through Community
What makes a programmer "senior"?
Senior developer versus junior developer
Video: Keys to Successful Agile Adoption
Calculate Free Disk Space in Java using Apache Commons IO
What Does It Mean to Be Agile?
Some useful Maven configurations, practices and lessons learnt
How to be an Indispensable Programmer
Ensure People Remember Your Ideas with SUCCESS
10 Common Mistakes Made by Novice Web Developers
Semaine du 5 au 9 juillet 2010
What Motivates You To Contribute To Open Source?
Integration testing your Spring 3 & JPA 2.0 application
How to improve a team's velocity
GWT 2 Spring 3 JPA 2 Hibernate 3.5 Tutorial – Eclipse and Maven 2 showcase
Google API Libraries for Google Web Toolkit – Gadgets Update
How To Read Code
Cutting down GWT's verbosity with gwt-mpv-apt
Finding Simplicity
Silence is worth $600,000 per hour
Effective Teamworking With Eclipse: Autosync With Version Control
Effective Teamworking With Eclipse: Highlighting Local Changes
Effective Teamworking With Eclipse: Change Sets
Running JUnit tests in Parallel with Maven
Four Things to Know when Writing Comments
Software engineering in the rail system
Safely Give Away Your Demo Applications
Complete Beginner's Guide to Web Analytics and Measurement
Les comités d'architectures, pour ou contre
Ten Weaknesses of the Agile Methodology
Is your code poorly commented? Three indicators…
Generating Enterprise Class GWT applications for Spring
3 Web comic series every geek has to know (and love)
Semaine du 28 juin au 2 juillet 2010
New to agile? Learn how to fail well
Are you defensive programmer?
Web services in Java
Use Stories to Deliver Business Value
What Motivates You To Contribute To Open Source?
GWT Architecture Best Practices : A Tutorial to RPC-Oriented Command Pattern
TDD is no substitute for knowing what you are doing
Breaking Down User Stories
« Let's make it an option! »
Multitasking Gets You There Later
Semaine du 21 au 25 juin 2010
What Does It Mean to Be Agile?
Scrum is not about project management
Change is the job of the ScrumMaster
Google free command line tool to access Web services
It's Effort, Not Complexity
Should you move to Maven 2?
Lower your bar in Test-Driven Development
Google Wants You to be an HTML5 Ninja
Trust yourself but never trust your code
Semaine du 14 au 18 juin 2010
Don't Ignore serialVersionUID
Ensure proper version control for serialized objects
Semaine du 7 au 11 juin 2010
3 days with Greg Young
The Surprising Truth About What Motivates Us
Agile Office Space
Handling Team Changes
Hiring misses: When we turn someone down for the wrong reasons
Can Gantt Charts be Agile?
Agility in daily life
Le gestionnaire agile dans les lignes de tir
Embrace Your Inner Stupid!
Real engineers prefer cubicles
What Are the Biggest Legal Mistakes that Startups Make?
Is perfectionism killing your career?
Secure your GWT app easily
Semaine du 21 mai au 4 juin 2010
GWT applications size reduction
Friendly Workplace Competition Increases Work Performance, Can Lead to Collaboration
Sliding Toward Success
Are you an Agile Leader? – Nine questions for people managers
10 signs that the collaboration between a Product Owner and a development team is defective
Permettre à l'équipe d'organiser son espace de travail
Who needs an architect anyway?
Tips and Suggestions for Your First Iteration
What's New in Smart GWT 2.2? – GWT I/O Sessions
Comfortable GWT Debugging Using Eclipse
Post-It Revisited
Layout your App using GWT 2.0 the way you want it
10 Reasons to Write Unit Tests
Ici, il manque une semaine de liens parce que j'étais en vacances!

Semaine du 17 au 21 mai 2010
How To Avoid Being Taken Advantage Of By Clients When Freelancing
Visibility in an Agile Environment
5 SEO Tactics That Make You Look Like a Douche
Agile makes me SMART
What Is Great Software?
How to create a good domain model. Top 10 advices
5 Nontraditional Ways To Improve WordPress SEO
Asshole driven development
Usability Testing: Don't Guess, Test
Mockito: Java Unit Testing with Mock Objects
Google I/O: What to Expect, What to Hope For
Semaine du 10 au 14 mai 2010
html5-slides : GWT Version
Code Kata–How It Started
Before coding… Think!
Successful Agile Needs Teamwork
Agile Software Development – Past, Present, Future
Google and Eclipse – « Lab » Partners
What's New in Maven 3.0 with Matthew McCullough
Semaine du 3 au 7 mai 2010
Managers As Cheerleaders, or Why Charts Matter
Evolution of a programmer
Are You Smart or Dumb?
What Color is your Backlog?
Backlog Grooming: Who, When and How
Agile antipattern: Sizing or estimating bug fixes
Learning About Security Vulnerabilities by Hacking Google's Jarlsberg
Sustainable Test-Driven Development
Chris Matts on the Agile Community as a Learning Machine
Discover the secrets of the Java Serialization API
Semaine du 26 au 30 avril 2010
Improving Exceptions
Grouping Tests Using JUnit Categories
Granularity: Architecture's Nemesis
Study on the State of Code Review
The Best Way to Keep Your Product Moving Forward
Large scale application development and MVP
GWT UiBinder: Better Web App Separation of Concerns
How to design a GWT Layout that Scrolls
Developer responsibility in Agile teams
Better Code on a Budget and Training for Free
Listening to your tests: An example
Get Warnings About Unused Method Arguments From Eclipse to Keep Code Clean
Do You Like Pain?
Semaine du 19 au 23 avril 2010
Speeding up GWT
Unit and Integration Testing for GWT Applications
New to User Stories?
The Structure of GWT Applications
Organizing Self-organizing Teams
Touch and Intimacy in Agile Teams
Semaine du 12 au 16 avril 2010
The Case for Ignoring People at Work
Why Prioritizing Your Product Backlog for ROI Doesn't Work (Part 1 of 3)
Honestly Agile
Timebox your Projects!
Project Portfolio Decisions—Decisions For Now
The TDD checklist (Red-Green-Refactor in detail)
The class design checklist
SEMAT – Software Engineering Method and Theory
Semaine du 6 au 10 avril 2010
GWT—An Important Java Technology: Features, Future and Wishes
Managing Risk on Agile Projects with the Risk Burndown Chart
Best practices for WordPress coding
Optimize Your Workday with Tasktop and the Atlassian Connector for Eclipse
Velocity as a goal
Creating Awesome Applications When You're Clueless
What Makes Peer Code Review an Agile Process?
What style of agile training works best?
GWT Roundup: A Roadmap and Related Projects