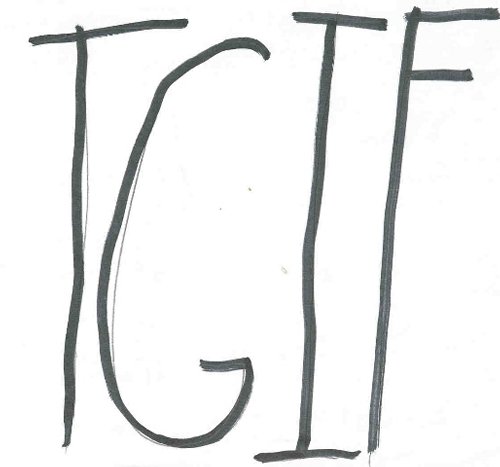 La semaine dernière j'ai découvert Skipfish, un outil de reconnaissance et détection de possibles failles de sécurité pour les applications web.
Skipfish is an active web application security reconnaissance tool. It prepares an interactive sitemap for the targeted site by carrying out a recursive crawl and dictionary-based probes. The resulting map is then annotated with the output from a number of active (but hopefully non-disruptive) security checks. The final report generated by the tool is meant to serve as a foundation for professional web application security assessments.
J'ai donc commencé à faire quelques tests sur l'application web que l'on développe au travail. J'aurais aimé vous en parler davantage mais je n'ai pas terminer ma première boucle complète d'exploration de l'outil que je fais à temps perdu.
J'aimerais en venir à un point de bien comprendre son fonctionnement pour pouvoir simplifier l'exécution de l'outil sur une application web et être en mesure de faire les tests sur une base régulière comme en fin d'itération. Par la suite, il faudra que je comprenne le rapport que l'outil génère pour être capable d'appliquer des correctifs à l'application web.
Pour tenter de rester actif sur le dossier et éviter que ça glisse entre 2 chaises, je vais faire ce qui est en mon pouvoir pour poster un résumé de la première partie de mon exploration la semaine prochaine. D'ici là, je continue de chercher de la documentation autre que le site officiel et des tutoriels pour augmenter ma compréhension.
Semaine du 29 mars au 2 avril 2010
GWT code split is awesome
8 reasons for re-inventing the wheel as a programmer
10 Properties of Kanban
How to Build a Large Agile Organization
The TDD checklist (Red-Green-Refactor in detail)
What is "simplicity" in programming?
How to Manage Programmers
A frequently asked TDD question
Scrum Gathering: Community of Practice
Testing Exceptions in JUnit 4.7
Top 10 PHP Techniques That Will Save You Time and Effort
Build Web applications with HTML 5
DIY Startup: Get a name – Part 1
New MyEclipse IDE For Spring Claims To Revolutionize Spring Java Development
Media Annotations Working Group Publishes Drafts
Monetizing the Technical Debt
I think I just got hit by cargo cult Scrum
Getting Started with TDD in Java using Eclipse
7 Awesome Features Coming Up in WordPress 3.0
9 Reasons Why Many Smart People Go Nowhere
Creating a Maven webapp from scratch
Making Change Stick
Semaine du 22 au 26 mars 2010
Google Goodness: Using GWT With Guice
How TDD/BDD Miss the Point: Introducing EDD
Programming Paradigms; The Future of Software Development
Skipfish: Google's New Tool to Harden Web App Security
Agile Documentation: Is There Clarity?
8 Easy Tips for Creating Quality Code Every Day
Getting a GWT Chat app with Comet running in less than 3 minutes
How Java needs to become cleaner
TDD: Consistent test structure
5 Ways to Think Wisely in Development
Temporary Code, Sustainable Code and Everything in Between
Usability, RIA, and GWT – 6 Questions to Ask your Users
Semaine du 15 au 19 mars 2010
Top 10 best practices for front-end web developers
My ten development principles
Is the Agile Community Being Unreasonable?
Scrum Gathering Musings
How I Review Code
A Badge of Honor
Most Effective Team Structure
Building a GWT Declarative Interface
Top 10 Things That Annoy Programmers
What's Happening in the Java World?
How to Speed up Maven
Conflict is Human: Let's Use It Well
A Manifesto of Done
Automated Unit Tests as Documentation
Semaine du 8 au 12 mars 2010
What's a Tester without a QA Team?
QA vs. Testing in Agile Projects
Getting the Product Backlog Ready for Sprint Planning
Managing the Transition to Agile
The "Do Not Disturb" Team Member
Nine Questions to Assess Team Structure
Pair Programming: Some Thoughts
Navigating The Rapids:Real-World Lessons in Adopting Agile
GWT and Maven, Oh The Agony!!
Setting up GWT2 project with gwt-maven-plugin
GWT Best Practices
5 Tips to get the most out of your coding time
Semaine du 1er au 5 mars 2010
Maven's Strengths and Weaknesses as a Dependency Management System
Rules for Better Retrospectives
Working With Custom Maven Archetypes (Part 3)
Uncovering Serious Flaws of Agile and Scrum
New to agile? Watch an Intro to Scrum video in about 8 minutes
Scrum Success in a Distributed Team Environment
Developing a Google App Engine (GAE) app using Maven
A Flash SEO Tool
Top 10 Web Software Application Security Risks
To Comment or Not to Comment
IT job trends – Which technologies you should learn next
How NOT to lead geeks
How will Google search work with pages built with GWT?
Architecture Lives Here
What is Story Point? Are they Necessary?
The Open UP Debate
Semaine du 22 au 26 février 2010
How I Stole an Office and Fixed our Daily Scrum
How to sustain Adaptive planning
From Concept to Product Backlog
The Various Flavors of Unified Process
History of Web Frameworks
The One Skill You Need To Master To Succeed And Grow As A Developer
A Critique of the Pomodoro Technique
Agile Team Spaces: Do's and Don'ts
JUnit Testing Made Easier With Eclipse Templates
The Maintainability of Unit Tests
Experiment Driven Development – The Post-Agile Way
What do you try to leave in your commit messages?
Commit Comments: A Conversation with your Future Self